Crafts for Christmas 
Create gifts and ornaments using natural materials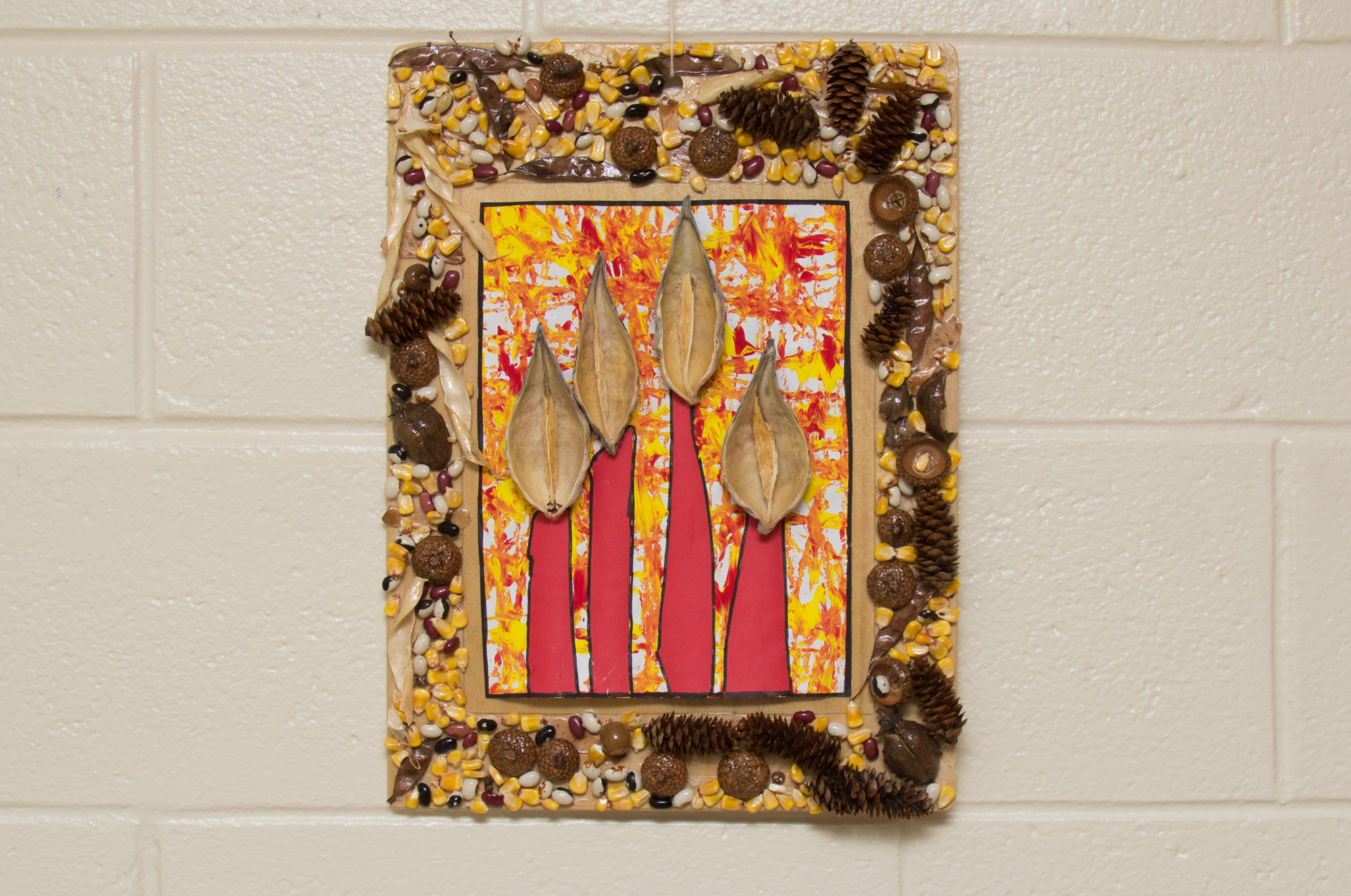 Our Kindergarteners used old cereal boxes to create picture frames. The flames on these candles are dried milkweed pods.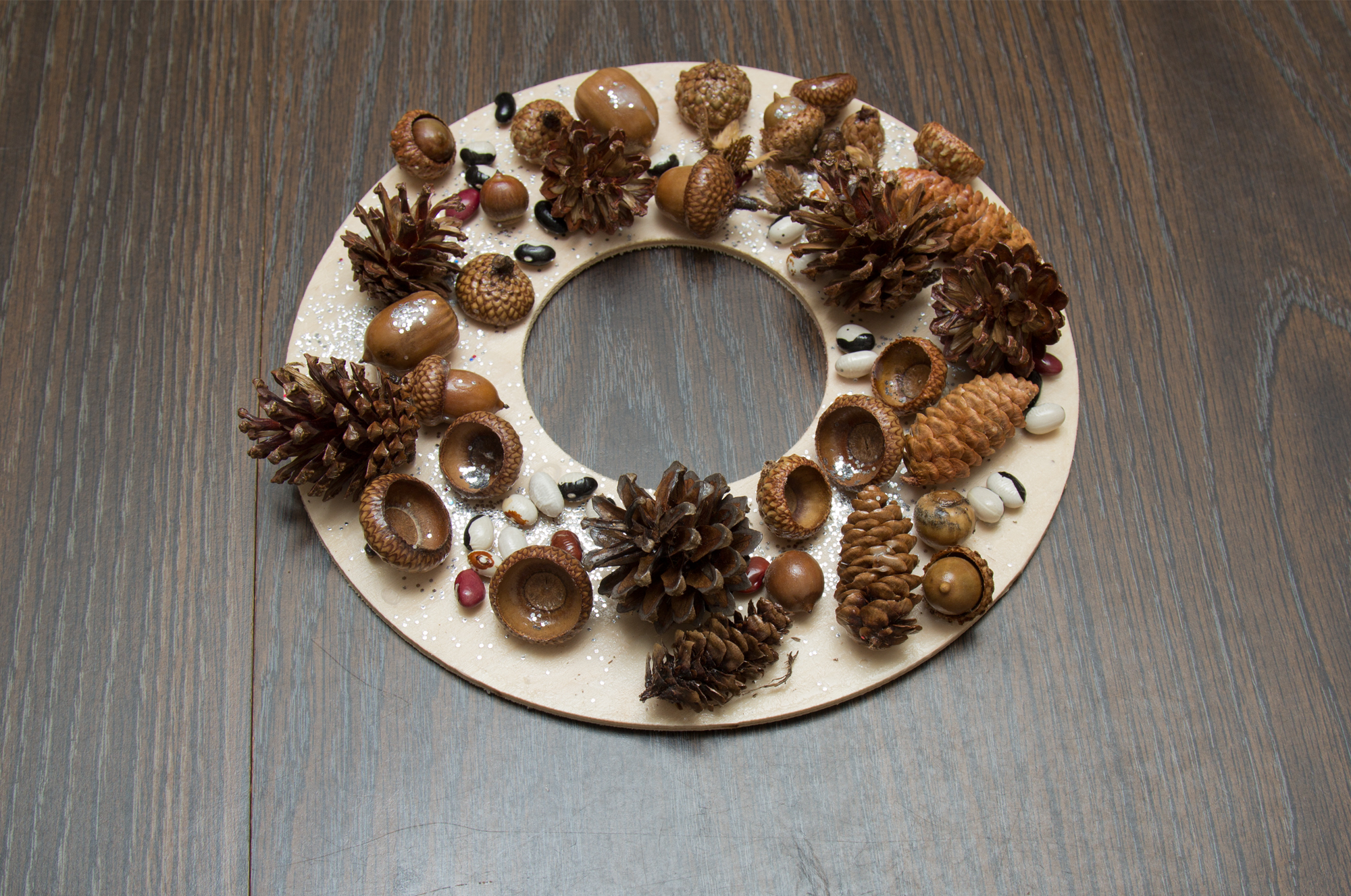 Made by a 3-year-old, this natural wreath makes a fun table center,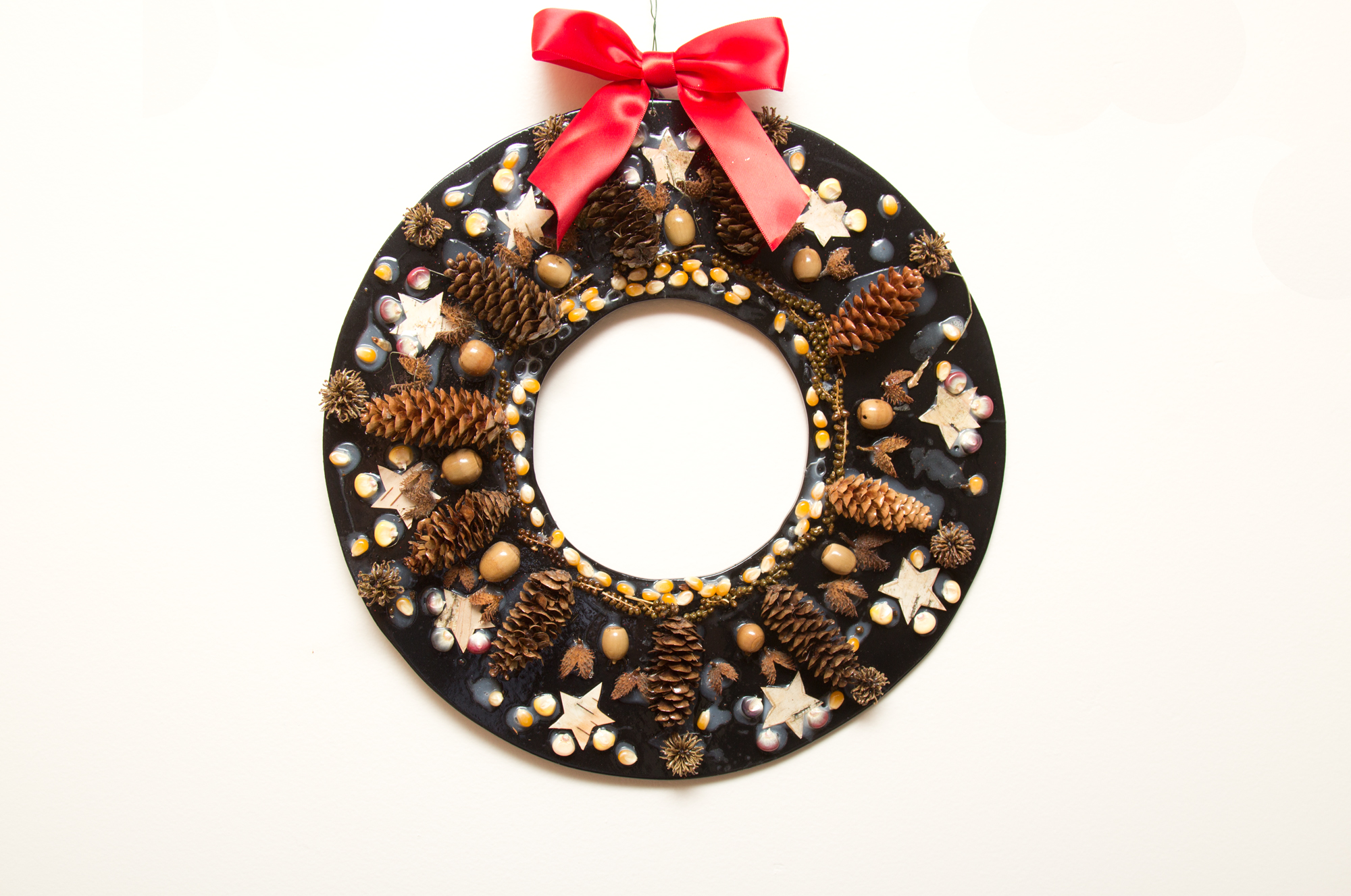 or it could hang on the wall, like this one made by a 5-year-old.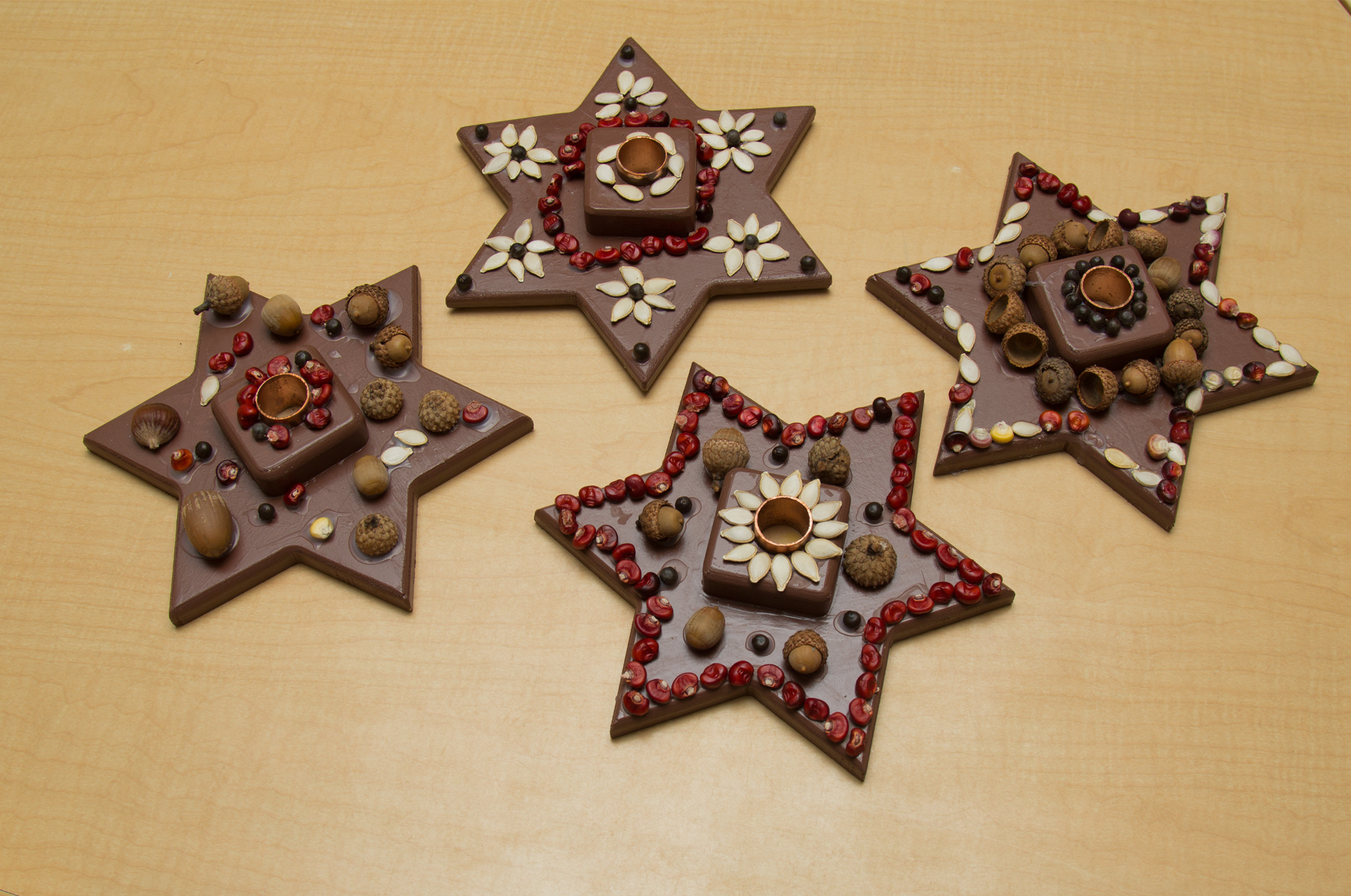 These wooden stars were decorated by PreK kids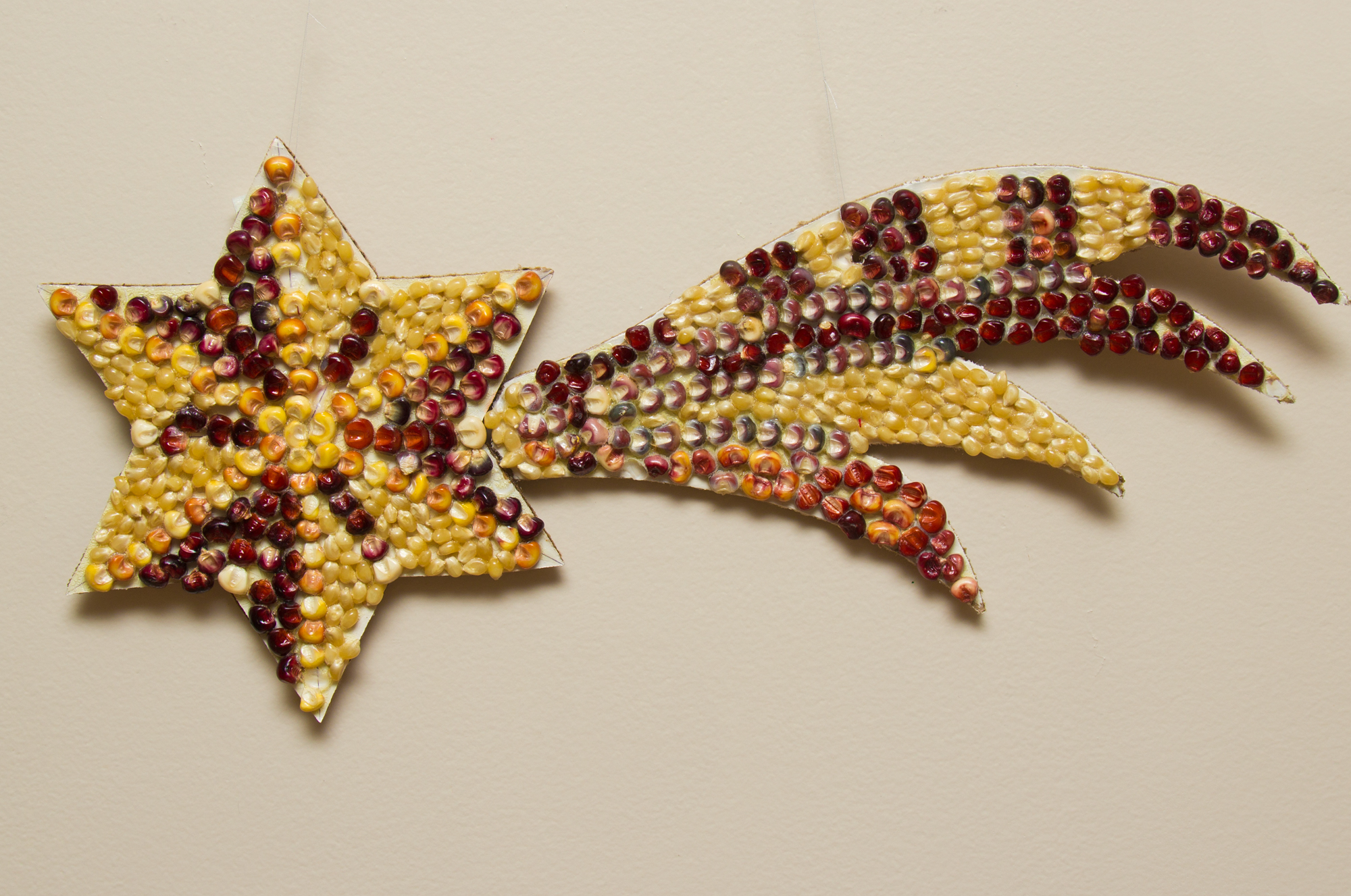 A 6-year-old created this shooting star using dried ornamental corn kernels.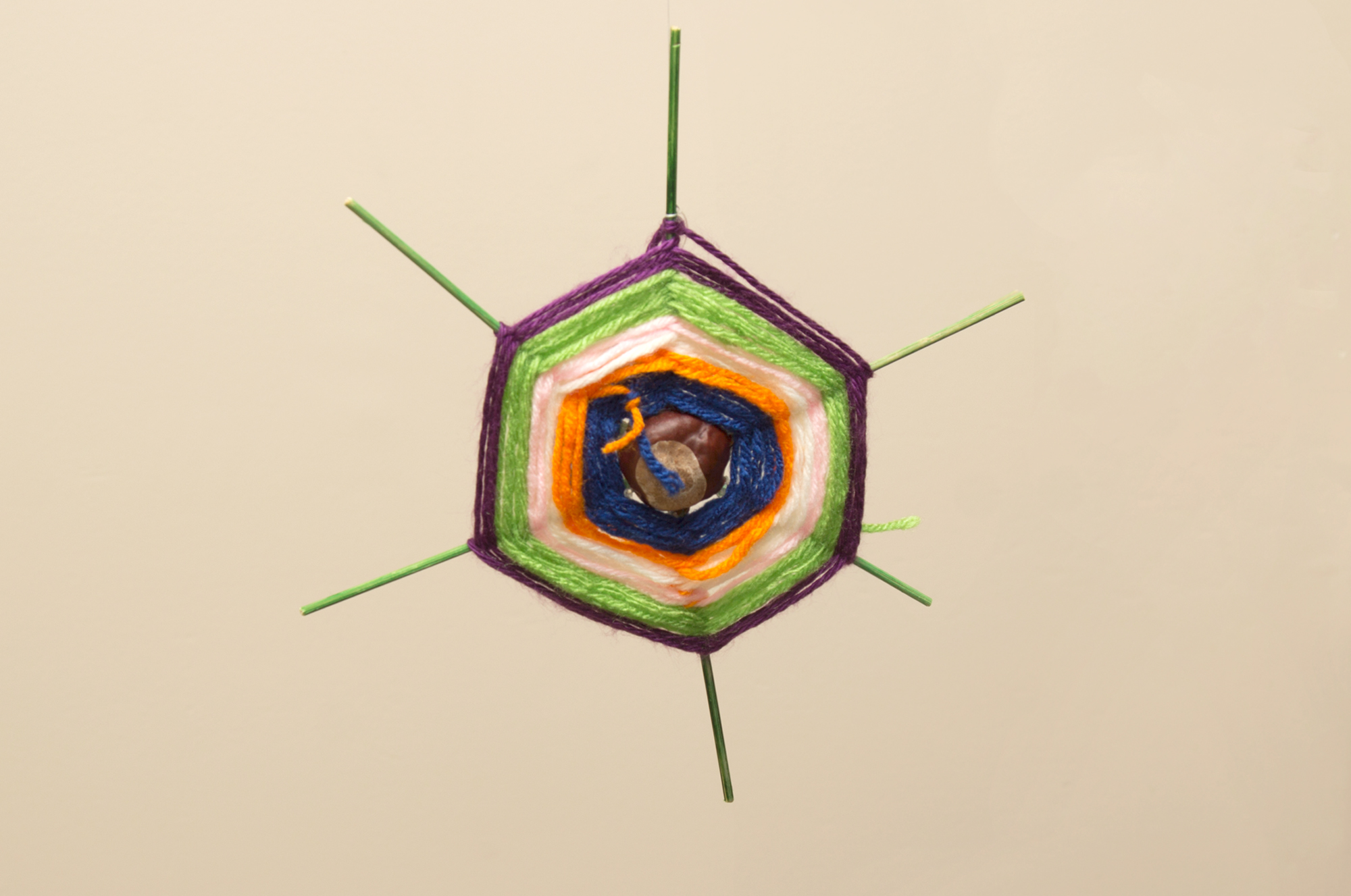 This ornament was created using a horse chestnut conker as a base for the weaving frame.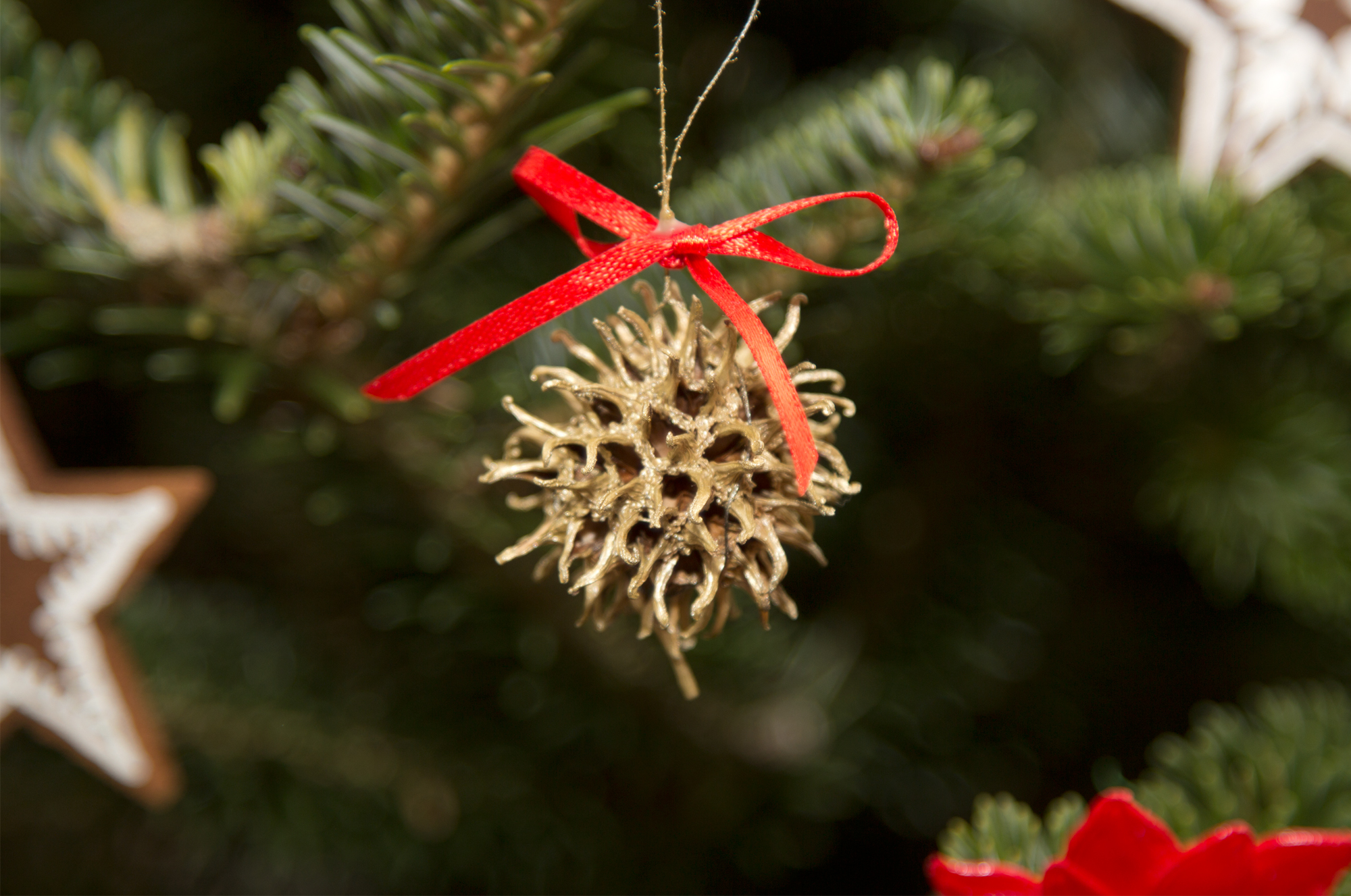 Some seed pods, like this one from a Sweet Gum tree can be easily made into beautiful ornaments. Just paint them gold and add a string!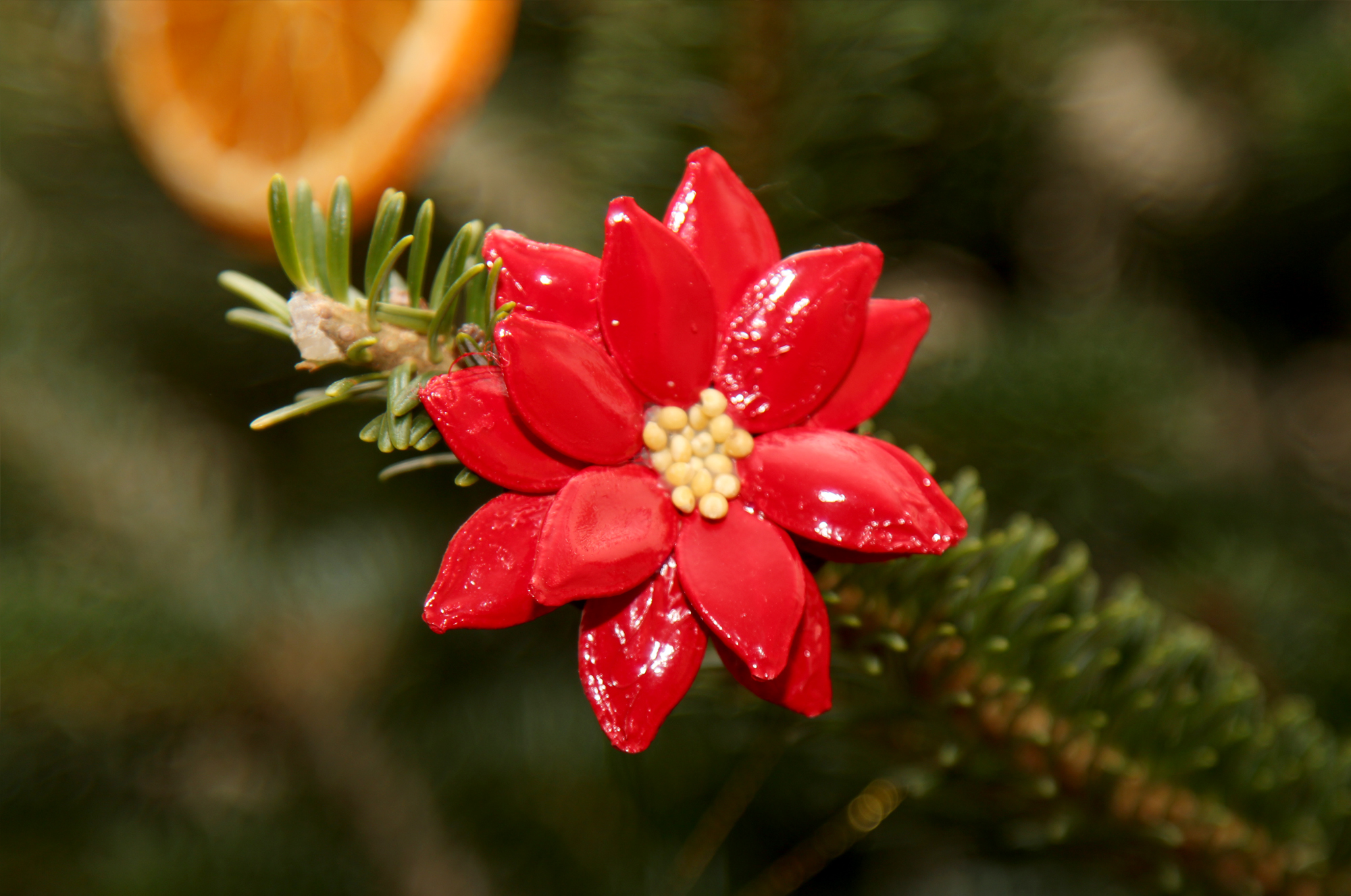 Seeds, like these from a pumpkin, can be glued together and painted to make miniture poinsettas.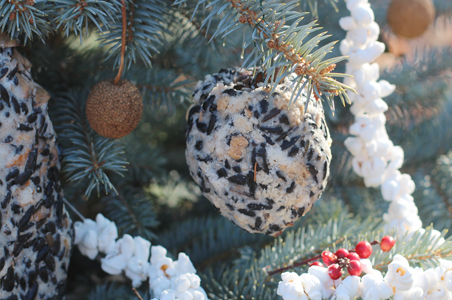 Bird feeders made from a pine cone are a great gift for a bird lover!
We love using the nature materials that we collected in autumn to make beautiful natural ornaments and decorations to bring home to parents and friends at Christmas. Here is a peak at some of the creations coming out of our classrooms this season.