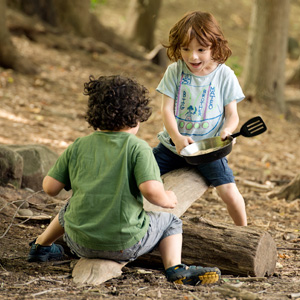 Montessori in the Outback
Posted by:
March 18, 2014
"Our children need to fall, they need to climb, and they need to get dirty," writes Geoffrey Bishop in his article Learning through Nature: A real-life testimonial. "They need to experiment and to stretch their limits…Allow them the freedom to explore, allow them to discover the world that will one day be theirs.
"Growing up in the Australian outback, the world of Montessori and modern education was a distant idea. But today, after I have had many years of experience and have developed strong philosophical and practical education ethic, I believe I grew up closer to Montessori than I knew."
Although he attended a one-room school house, it was not there he received his real education. Rather, it was on the long bus ride to school, self-initiated experiments in the school yard, disastrous go-cart rides, and simply being immersed in nature that he was taught essential life-lessons. Now a Montessori educator, Bishop describes how the teachers, peers, and environment he found in the outdoor world provided (accidentally) the perfect Montessori education.
This memoir-like article is a refreshing reminder of the benefits of unstructured play in nature. Read the article.