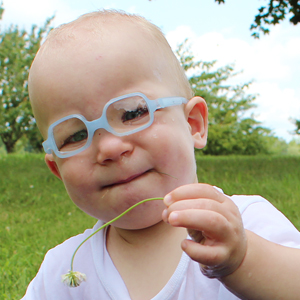 Babies are Scientists
Posted by:
May 17, 2016
Science is about making and testing hypotheses. This is what infants do all the time! They are continually experimenting and investigating, fueled by curiosity and an innate drive to figure out their world. The first time a baby knocks a cup of milk from the table, it's an accident. The next time, it's clearly intentional to check if the falling cup will cause the same intriguing splash on the floor and the same exciting noise from their caregiver!
As long as these little investigators are surrounded by interesting things they will continue to explore and learn. Nature—with all its constantly changing elements, colors, textures, movements, and sounds—is by far the most stimulating environment. However, for various reasons we tend to keep the youngest children indoors. "We worry that the weather isn't quite right or the infant is too hungry or tired," writes Heather Fox. "We wonder if the time it takes to get ready to go outside really is worth it."
Is it? The answer is "yes, it is absolutely worth it." There are lasting benefits for both teachers and children. Read more.