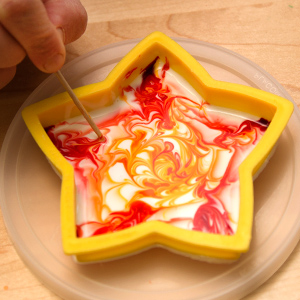 Translucent Christmas Ornaments
Posted by:
December 5, 2017
Swirling food color into wet glue is a classic Pinterest favorite. Here's a new and unique seasonal twist you'll want to try.
This project is great for any kids Pre-K or older. Adults will find it irresistible as well. Find out how to make them here.