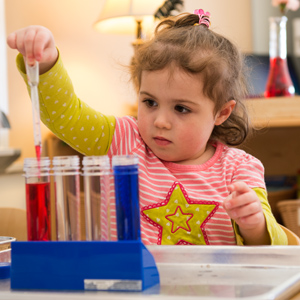 Getting the Environment Right
Posted by:
May 23, 2017
A Community Playthings Case Study
You've seen the concentrated face and astonishing perseverance of a child absorbed in play. And you have probably noticed how a well-planned setting facilitates this level of involvement. Educators have long recognized the impact of the environment on children's learning. The Reggio Emilia approach goes so far as to describe it as "the third teacher".
What does a classroom look like when it is intentionally designed to encourage play and scientific inquiry? With 15 classrooms full of pre-K students, Wintonbury Early Childhood Magnet School needed to get the environment right in order to positively support so many children. See how they have enlisted their "third teacher" to help meet curriculum goals: Watch this case study video.