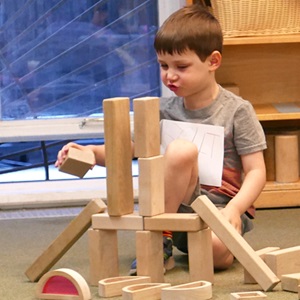 Spontaneous Learning
Posted by:
November 27, 2018
STEM, the highly flaunted acronym of 21st century education, is an approach to learning that occurs naturally and spontaneously at a preschool level.
"You live STEM when you engage with tools and materials," explains Hal Melnick from Bank Street College of Education. And what better material to engage a child in STEM learning than unit blocks?
In this 3 minute video, Melnick and other educators demonstrate why every school that is serious about STEM education needs to have a strong block play component in their curriculum. Watch now.