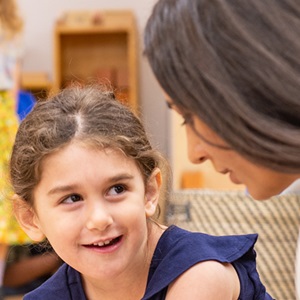 Building Connections with Families
Posted by:
January 8, 2019
Imagine if each child in your class would bring the five most important people in their lives into your classroom. Each would offer their influence on the child's day. Some would be positive and supportive, others may be less so. Your classroom quickly becomes very full!
"While this is an exercise of the imagination," writes Jennifer Fiechtner, "the influence of all these people is real." Each child has an "invisible crowd" impacting their schedules, interactions, eating and sleeping patterns, and their ability to manage their emotions.
"One way we can manage this Invisible Crowd is by mindfully cultivating positive, welcoming relationships with families—the most important people in children's lives."
In this article, Fiechtner offers three ways to build connections that benefit families, children, teachers, and childcare programs alike.
Read