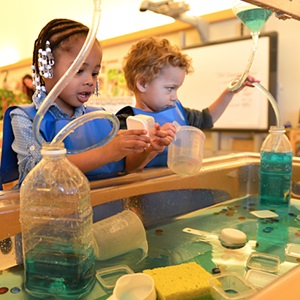 Organizing the Classroom for High Quality Learning
Posted by:
September 10, 2019
Tell me, I forget.
Show me, I remember,
Involve me, I understand.
—Ancient Chinese Proverb
Long before the dawn of brain research, educators understood that experience triggers learning. A child should be surrounded by a rich sensory environment that generates active learning experiences.
The launch of a new school year offers an opportunity to assess how your classrooms are set up. Does the physical arrangement of your classroom support child-directed experiential learning? Is there a wide variety of materials being offered to fuel the creativity and curiosity of your students?
Read these suggestions from Beverly Falk: Provisioning High Quality Learning Environments