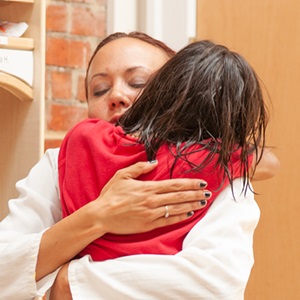 Challenging Behavior in Challenging Times
Posted by:
May 12, 2020
Coping with change is difficult for any of us, and children are especially sensitive to disruptions in their routine. COVID19 has successfully disrupted daily life for everyone. Constant change and the accompanying stress, have become one of the new norms.
"Those of us who work with young children know stress often translates into an uptick in challenging behaviors," writes Jennifer Fiechtner. "Tantrums, meltdowns, sleep disruptions, and regression are all ways that children may show that they are having a hard time. So, what can parents and caregivers do to help?
"Here are three ideas for supporting children's emotional development and managing challenging behaviors during challenging times, whether you are at home caring for your own children or working in early childhood programs supporting parents in vital roles in your community." Read more.