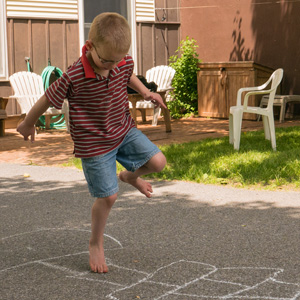 The Importance of Family Play
Posted by:
May 26, 2020
Remember those long summer holidays of your childhood, outside with friends, siblings, bikes, and balls? Nothing to do, nowhere to go, endless hours to spend in creative pursuits. . .
Well, this may be the summer we see a resurgence of this storybook sort of childhood (minus the friends perhaps, due to social distancing protocols). With summer camps, sports programs, and other events canceled, families will have more opportunities to play at home together.
Our colleagues at TRUCE (Teachers Resisting Unhealthy Children's Entertainment) have put together a great set of Family Play Plans to give parents simple, inexpensive ideas for rich, creative, and sustainable family play. View them here, and freely share them with the families in your program.