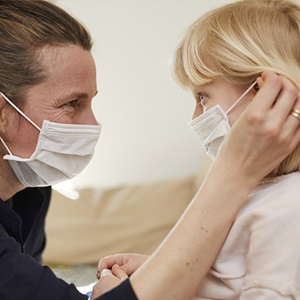 At the Start of a New Year
January 5, 2021
No one could have predicted the curve ball that derailed everyone's plans for 2020. Now, at the start of a new year, the future is still uncertain as we continue to adapt and respond on a daily basis to the volatile movement of a virus.
Fortunately, inspired educators can find learning in just about every circumstance—including the challenges of the last months. One of the biggest hurdles for many in early childhood was required mask wearing. How can we share our emotions, empathy, directions with the children in our care with a piece of cloth covering half our face?
Read Carol Garboden Murray's surprising reflections and revelations here: The Expressive Art of Caring.