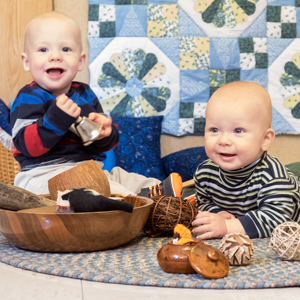 The Best Toys are Free
Posted by:
November 30, 2021
If toddlers learn through exploration, wouldn't it be common sense to offer them the type of playthings that spark the most curiosity and creative motivation?
Don't search for these exceptional learning tools in the toy aisle. Look in your kitchen drawers, or perhaps even the recycling bin. Small boxes with lids, measuring cups, cardboard tubes, or jar lids are among the many possibilities.
Call them what you like—loose parts, open-ended toys, or passive play objects—they are essential ingredients for play. Once you intentionally infuse your infant and toddler environment with these materials, the possibilities for learning and play will explode. Find out more.