Millbrook Community Preschool
May 21, 2018 • Millbrook, NY
Millbrook Community Preschool at Grace Church is a small, village-based preschool for three to five-year-olds. Beginning with a less-than-ideal space and a passionate vision for play-centered learning, Millbrook worked with Community Playthings room planners to create a compelling environment for children to play and learn.








"As educators, we always have to be willing to adapt, rethink, and re-imagine until we get it right. We have a moral imperative to make this a wonderful first learning experience for children."

Maureen Sarma, Program Director 2013-2017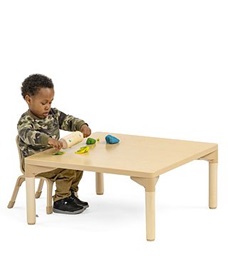 Classroom Tables
These solid no-nonsense tables are designed to stay put while hosting the whirl of daily activity. Easy to clean surface is laminated on both sides with heat sealed edges to prevent warping. Choose from adjustable (tool-free) or solid legs.
View More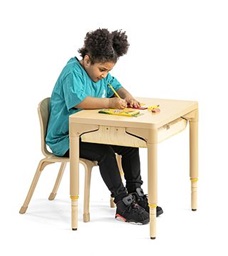 Desks
An antidote to the standard institutional look, these desks invite children to learn, discover, and explore. Comes fully assembled, all you need to do is rotate the legs into place. Choose from solid wooden or adjustable (tool-free) legs.
View More