Article
From Readiness to Success:
Supporting 21st Century Leaders
|
August 2020
As a society, we are facing undeniably challenging times. The speed in which the world was changed by the COVID-19 pandemic clearly demonstrates the vital need for creative and innovative thinkers and leaders who can work together to address unexpected crises. How can we prepare the children in our care today to be the future leaders in a world with challenges we cannot even imagine?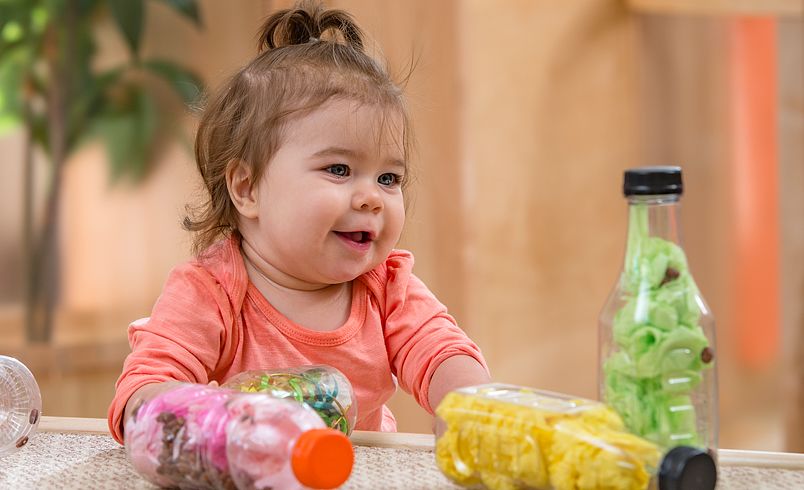 In 2016, the World Economic Forum published a report titled, "The Future of Jobs: Employment Skills and Workforce Strategy for the Fourth Industrial Revolution". In this comprehensive study, the authors identified the following six skills needed to best function within the workforce of the future:
Creativity
Critical thinking
Complex problem-solving
Strategic thinking
Collaboration
Communication
These six skills are essential for developing the innovations to solve real-world problems (like a pandemic) and assigning meaningful value to both every-day and global challenges (Work Economic Forum, 2016). For children to acquire these skills, educators must rethink the current educational system and retool for the future. This means moving away from limited, didactic, or scripted curriculum and toward flexible learning formats that are intellectually and creatively engaging. There is no one particular "magic" formula to ensure children are prepared to tackle the mandates of future opportunities or challenges. However, we do know that children will need much more than simply mastery of traditional content knowledge (i.e. memorization, repetition, recitation, etc.).
Since children build 85% of their brain capacity in the first five years of life, early educators are truly the architects of neuronal and synaptic capacities for young children. Every interaction, exploration, and activity we design has the potential to enhance a child's capacity for learning. With this responsibility in mind, it is critical to identify and understand what children will need to be successful in the future. What are the life skills that children will need to thrive as adults and effective citizens in the 21st century?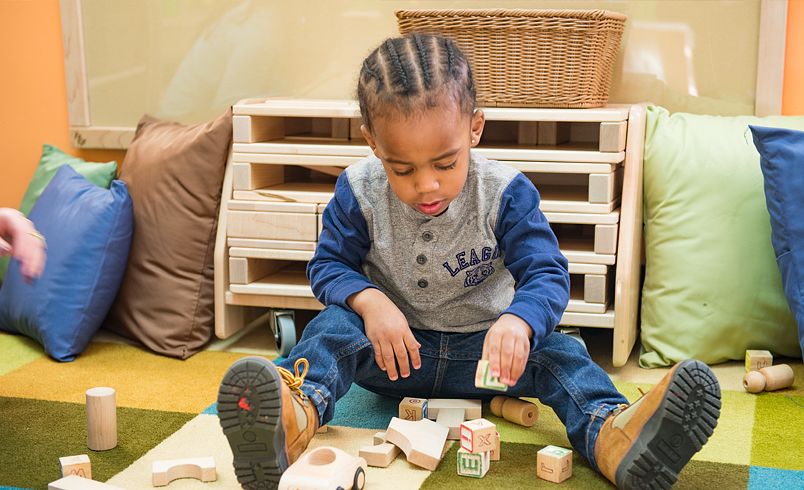 Knowingness
When we consider the different ways children approach learning and their varied understanding of how the world operates, we begin to notice how sophisticatedly insightful and perceptive they are. As we carefully observe children engaged in play, we notice how they explore their feelings and thoughts. Knowingness has to do with the development of a child's identity and how they learn to be their own authentic self. Knowingness is about gaining the capacity to decide and act independently. It is learning to explore different roles; as an individual, a member of a family and community, a citizen of the world, an inventor, a listener, and a creative dreamer.
Engagement
Through engagement, children develop the ability to integrate their social, emotional, physical, and cognitive capacities. Children are innate meaning-makers, and they play an active role in the acquisition of self-determined knowledge. For children, learning is dynamic, engaging, and social. They need to be actively engaged and interested in order to apply higher-order, creative thinking skills. Children are most engaged when they take an active role in constructing meaning, versus when adults provide them with the information and then expect them to memorize or replicate it. Engagement prepares children to meet challenges creatively, collaboratively, and to then apply critical thinking skills to real-world, unpredictable situations.
Risk
We all remember the thrill jumping from a high place (or what we thought was a high place) and landing on our feet, swinging on a rope and being able to maintain the grip, using a "real" hammer or a screwdriver for the first time, roasting a marshmallow on the campfire without help, or playing hide-and-seek with our peers. The excitement and thrill of going on adventures is part of childhood because it combines the joy of freedom, analysis, and just the right measure of risk to produce an exhilarating and memorable experience. Children have a natural propensity towards risk-taking, and research shows that taking calculated risks is an essential condition for optimal development and learning.
Creativity
We have a preconceived notion that creativity is something people are born with, and that it cannot be learned or cultivated. However, we must view the concept of creativity as the process of linking new connections to old ideas or forming new understandings of the relationships between concepts. Creativity challenges the established ways of doing or thinking. It means taking risks and stretching our imagination to solve problems, testing multiple possibilities and solutions, and believing beyond what we once thought possible. Creativity is formed as children engage in experiences that focus on process, not simply a final product. Creativity is of course found in art, music, story-making, and play. Creativity is also found in science, tool-tinkering, engineering, and when confronting life's daily challenges. Creativity is much more about thinking, exploring, discovering, imagining, combining, and redesigning thoughts and ideas than it is a "think" so easily confined or defined.
Innovation
Innovation stems from having great ideas and the ability to execute them with concern and passion. In other words, it is the application of ideas that are both novel and useful. Creativity, the ability to generate unique and valuable ideas, is the seed of innovative ideas. Innovations can be big or small, but they must disrupt the status quo and promote shifts in thinking and doing. Innovative thinking is both an individual and a collaborative process. Through play, children learn to value multiple perspectives, thus increasing their ability to innovate and create change. Play provides the essential ingredients for innovative thinking because it encourages children to follow many lines of thought to generate new and original solutions to problems and processes.
Inquiry
Children's natural curiosity leads them to ask questions, lots and lots and lots of questions. Sometimes they may be looking for specific answers, but more often than not their questions are motivated by a deeper interest in understanding the process of shared inquiry and discovery. There are times when leaving questions without answers can engage children into explorations to find multiple solutions to the same problems. Socratic or inquiry questions are a great way to get children's creative juices flowing. Open ended inquiry questions (who, what, where, why, when, how) help children move away from right or wrong answers to making complex connections, comparisons, analyzing different solutions, entertaining new ideas, and formulating personal responses.
Leadership
Any business or industry requires leadership. With encouragement and strong examples, children can develop early leadership skills and grow a strong sense of social justice. Skills such as empathy, listening, perspective taking, critical action, and having a clear sense of purpose, all empower children to make and take on more complex leadership roles as they grow older and engage with the broader world.
Making Connections
When you are planning your day, you must prioritize and decide which task is more important and why. You connect and analyze information that helps you decide and design the landscape of your day. Connections are made even when completing simple tasks, like selecting a container to store the leftover food or organizing your closet. Complex connections are also made on a daily basis in our work, daily life, and even in the relationships we have; each one resulting in exponential possibilities and outcomes. Making connections involves thinking, classifying, sorting, analyzing, and decision-making: all skills children will need to have a depth of experience with when they enter elementary schools and begin to engage in higher-order academic learning.
Future Learners and Leaders
To support children to become the leaders they deserve to be in the future, we offer the following advice.
Simplify your classroom. Too many items and materials can overwhelm, so take time to declutter the environment. Keep only the materials and loose parts that offer multiple possibilities for problem-solving, investigating, and making connections.
Demonstrate confidence in your choices. Do not be persuaded by outside influences that may be encouraging you to push children and students too fast and too soon.
Articulate and defend your practices so that you can remain an advocate for what is best for children, students, and families; including elementary principals who may not understand or recognize what high quality early education looks like in theory and action.
Enjoy every moment and experience the delight of watching children and students play, discover, and learn.
Be present and listen to children and student ideas and share treasured times such as the first time they discover their breath on a frosty morning or their shadow as they go on a walk on a sunny day.
Trust that your children and students are capable, creative, and competent learners and designers.
When you take time to consider the skills and capacities that children need for life, skills like risk-taking, creativity, innovation, and leadership, your classroom will become the playground for tomorrow's leaders.
---
References:
"Preparing America's Students for Success." Home/Common Core State Standards Initiative. Accessed February 19, 2020. http://www.corestandadrs.org
"We'll Come Back When You're Teaching: Examining the need for curricular reform in California's public schools" Teacher Education Quarterly, Spring 2018. Nicolson, Lin, Maniantes, Grant-Groves, Woolly, and Engdahl. Accessed May 4, 2020. https://files.eric.ed.gov/fulltext/EJ1175533.pdf
Daly, Lisa, Miriam Beloglovsky. Loose Parts 4: Inspiring 21st Century Learning. Saint Paul, MN: Redleaf Press 2019
Topics
Social Emotional Development, Importance of Play, School Readiness