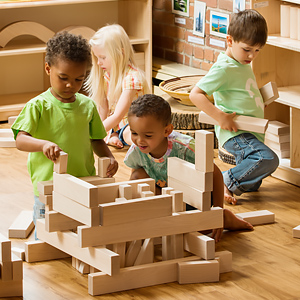 Why are blocks disappearing?
Posted by:
September 5, 2017
In the name of school readiness, block play is increasingly marginalized in preschool and kindergarten classrooms. Instead of having hands-on, sensory experiences with three-dimensional objects, children are sitting in front of two-dimensional screens and worksheets. This is detrimental to their learning.
With new and compelling evidence linking the importance of good spatial skills with future achievement in all the STEM areas of learning, early childhood educators must start paying attention. "I am more convinced than ever that blocks are one of the most essential materials for the early childhood classroom," writes Rosanne Regan Hansel.
Bring back the blocks! Read more.