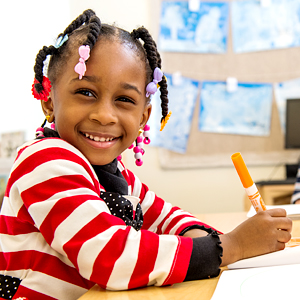 IQ or QI?
Posted by:
March 20, 2018
The Skills Young Children Need to Succeed
What do creativity, collaboration, and critical thinking have in common? According to the World Economic Forum, these qualities are essential for success in the 21st century work force. And, according to science, these coveted traits develop much earlier in life than most people realize.
In the past, reciting the alphabet and learning to count were considered the bread-and-butter of school readiness. Now, however, teachers and parents of young children must adjust their educational strategies to move beyond this cognitive or "IQ" approach to learning.
In this article Dr. Laura Jana presents the seven "QI" skills, which, when intentionally cultivated in early childhood, serve as the foundation for success. Read it now.