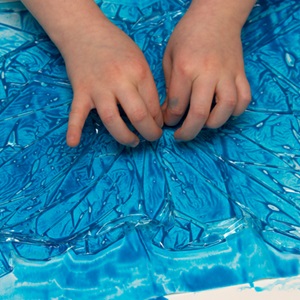 Painting with Plastic Wrap
Posted by:
January 11, 2022
This is one of my favorite process art activities. Since it works best if you apply the paint fast and generously, it is a great way to loosen up tight artists!
The results may vary greatly depending on the technique used, but generally you end up with a uniquely patterned and textured paper reminiscent of frosty window panes.