Heritage Child Development Center
September 09, 2017 • Hartford, CT
An inner-city infant/toddler program embraces the flexibility of Roomscapes to quickly adapt the classroom environment to changing enrollment and children's development.









"I was looking for furniture, equipment, classroom design that would be everything that anybody would ever want for an infant and a toddler. Our parents absolutely love the way the classrooms look. I can't think of one thing, that we're not happy with. "

Emilie Montgomery, Executive Director of Early Care and Education Program, CRT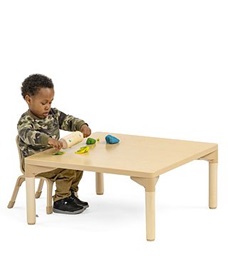 Classroom Tables
These solid no-nonsense tables are designed to stay put while hosting the whirl of daily activity. Easy to clean surface is laminated on both sides with heat sealed edges to prevent warping. Choose from adjustable (tool-free) or solid legs.
View More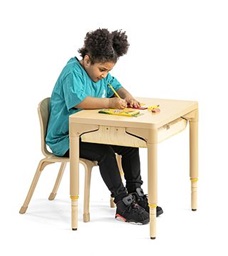 Desks
An antidote to the standard institutional look, these desks invite children to learn, discover, and explore. Comes fully assembled, all you need to do is rotate the legs into place. Choose from solid wooden or adjustable (tool-free) legs.
View More