West Side Montessori School
November 15, 2018 • New York, NY
Located in Manhattan, NY, Westside Montessori School strives to offer children an innovative program that combines key aspects of Montessori education with current child development research. Beautiful, inviting, and thoughtfully arranged classrooms reflect their core philosophy of respect for the child.








"What our children feel in the classroom is peace, simplicity, and a sense of excitement in the materials and experiences being offered. I think that children understand that environments should be beautiful and that we should maintain our environments."

Mimi Basso, Head of School, West Side Montessori School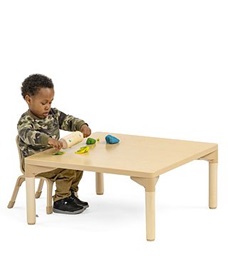 Classroom Tables
These solid no-nonsense tables are designed to stay put while hosting the whirl of daily activity. Easy to clean surface is laminated on both sides with heat sealed edges to prevent warping. Choose from adjustable (tool-free) or solid legs.
View More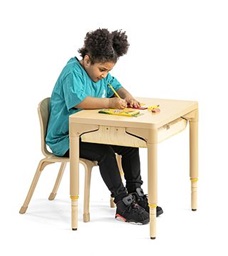 Desks
An antidote to the standard institutional look, these desks invite children to learn, discover, and explore. Comes fully assembled, all you need to do is rotate the legs into place. Choose from solid wooden or adjustable (tool-free) legs.
View More