Maple Sugaring
What's the best way to learn about trees, photosynthesis, and evaporation? Make Maple Syrup!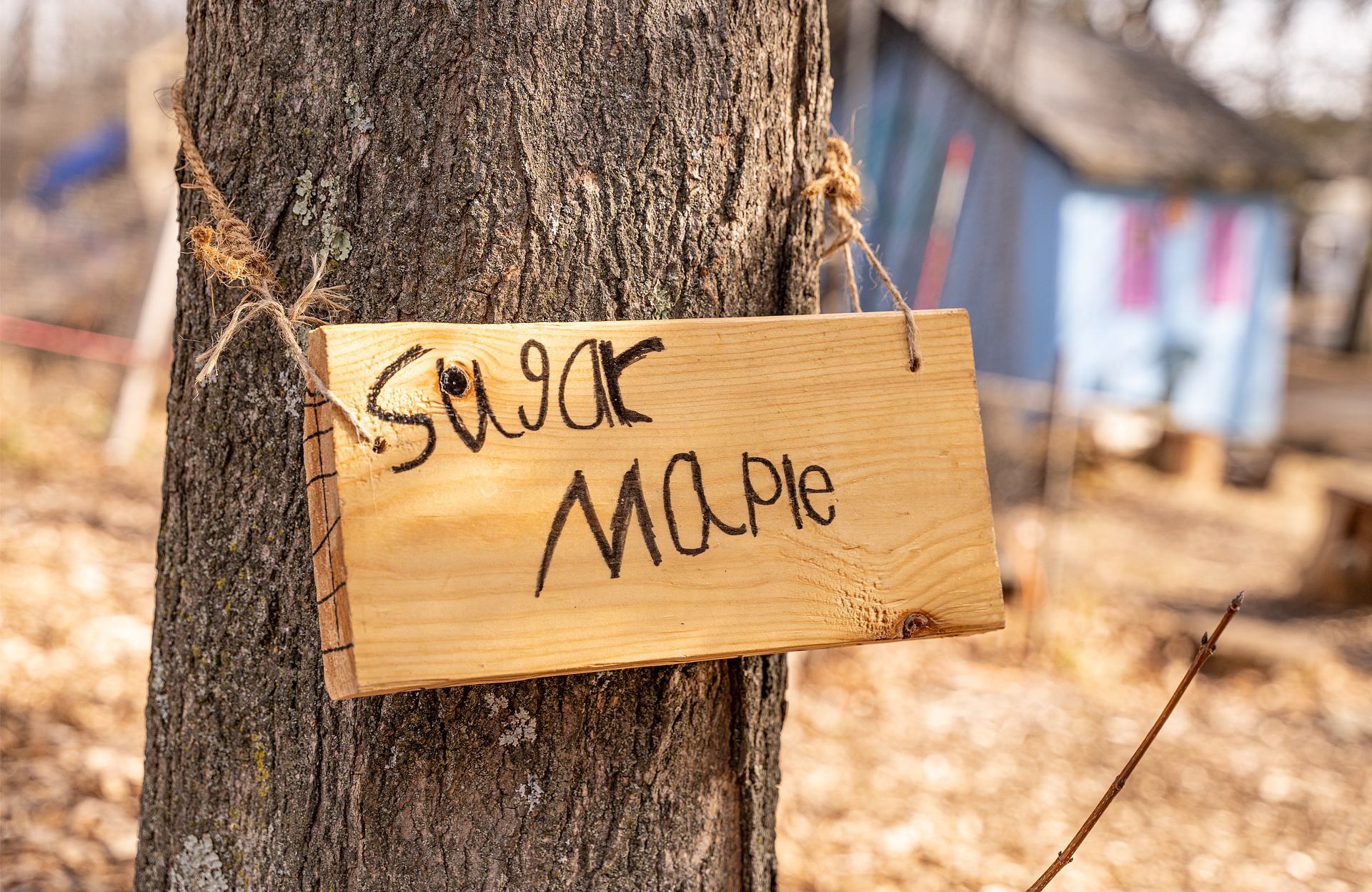 Tree Identification: In order to get maple sap, you have to learn how to correctly identify trees.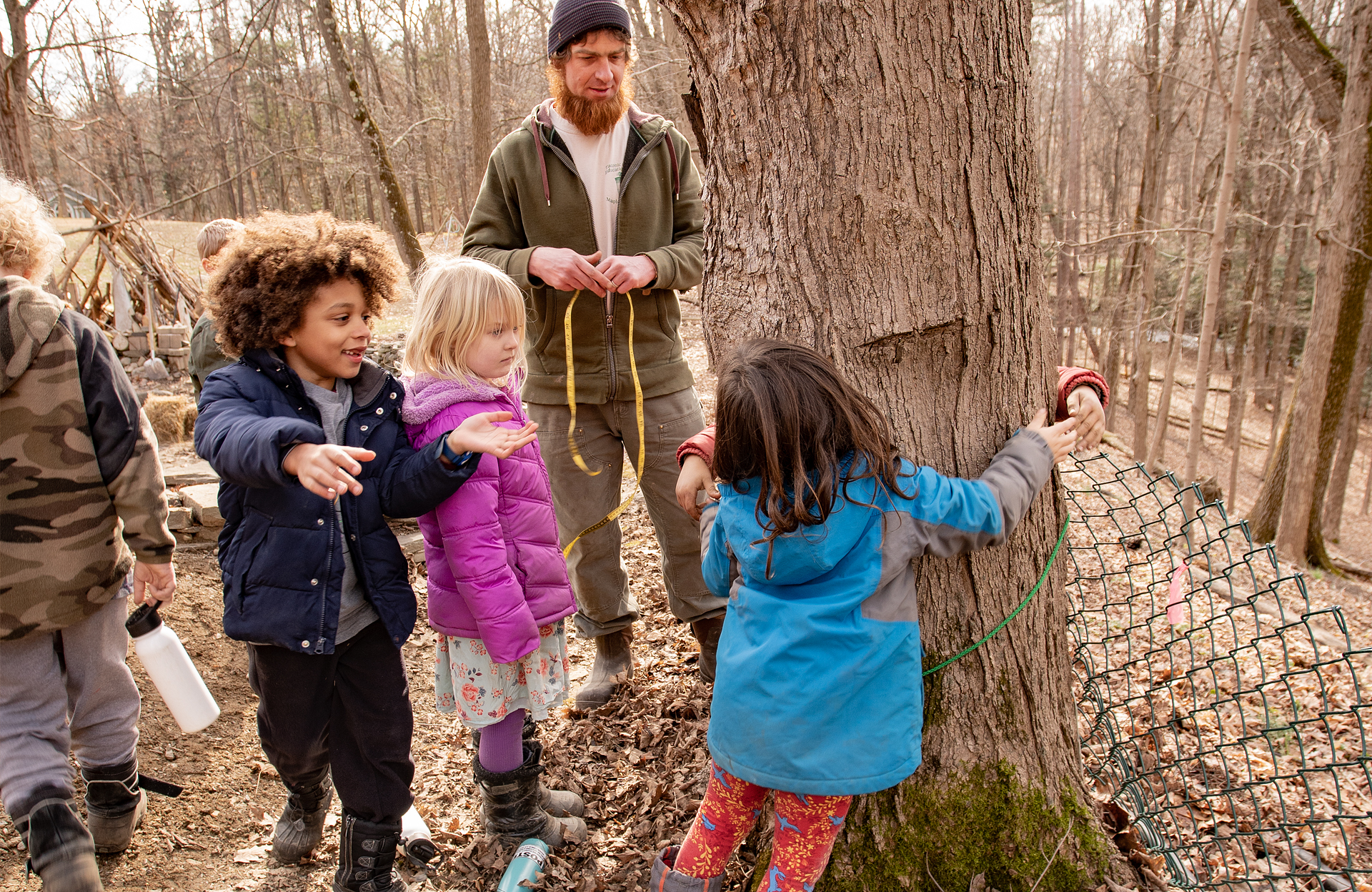 Classifying: Hug a tree! Reach around each tree to measure if it's big enough for one bucket…or two.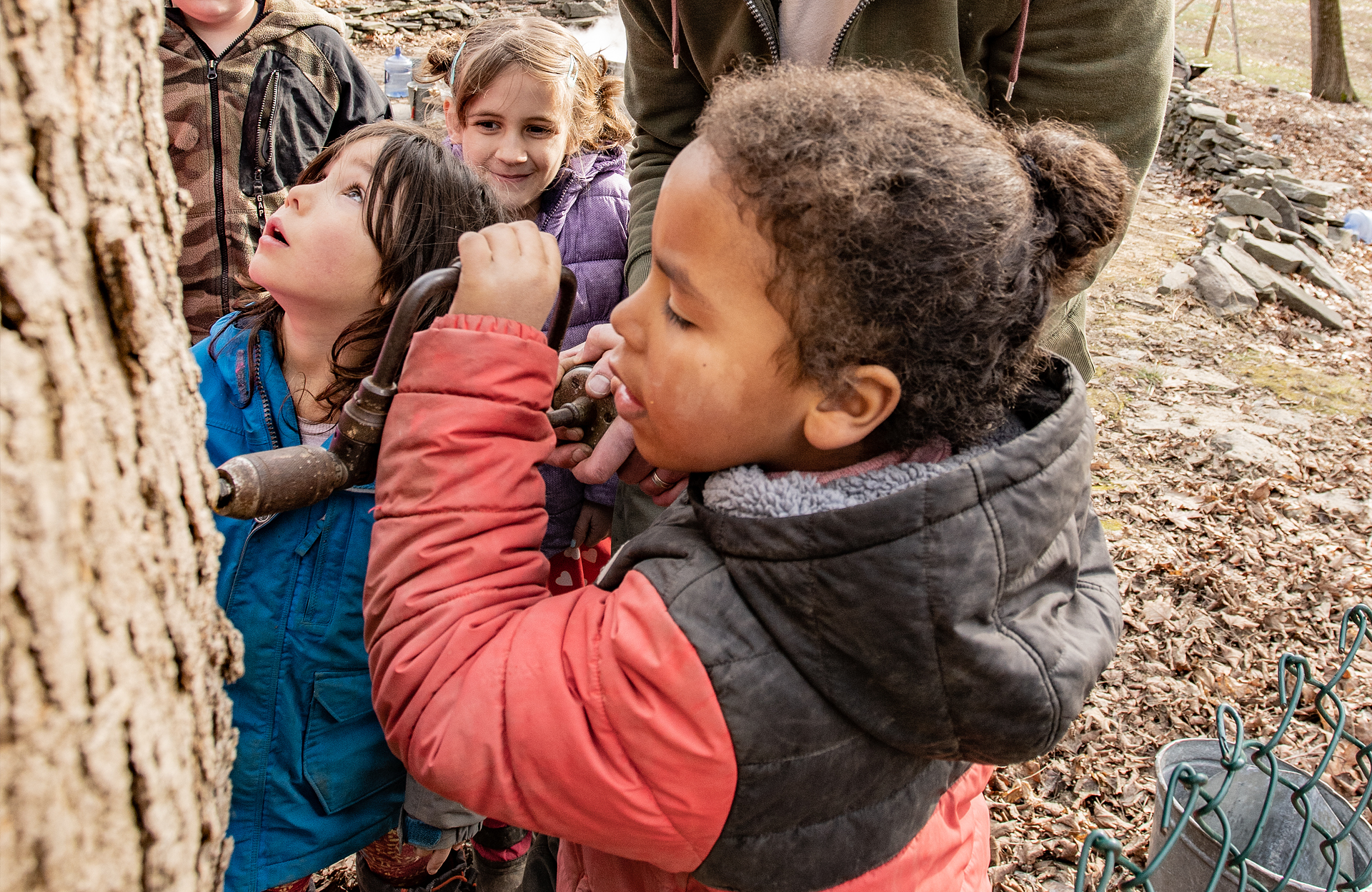 Tool Skills: An old-fashioned drill is fun to use and safe (It doesn't hurt the tree.)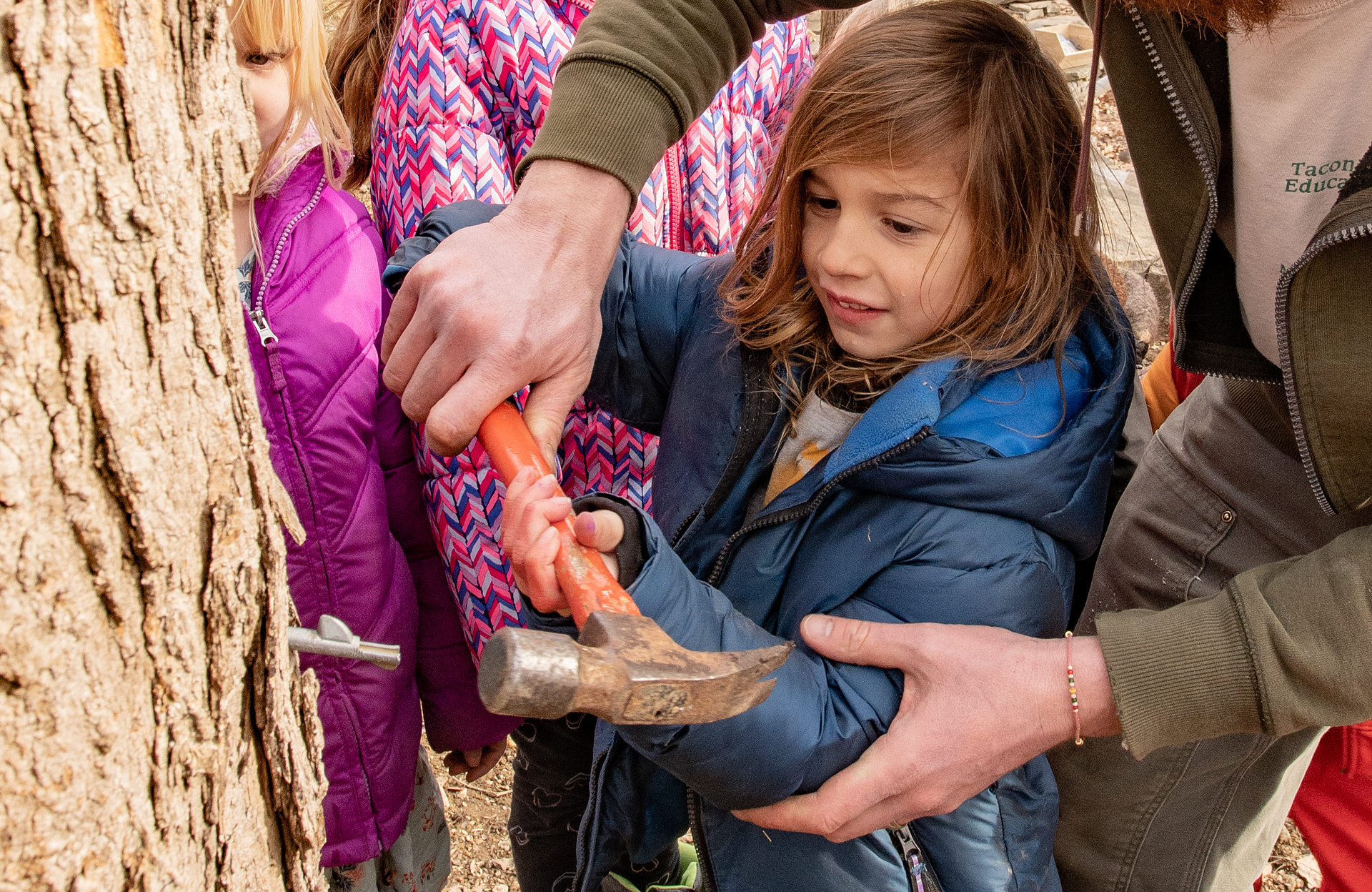 Gently tap in the spile (a metal spout that the sap will run through).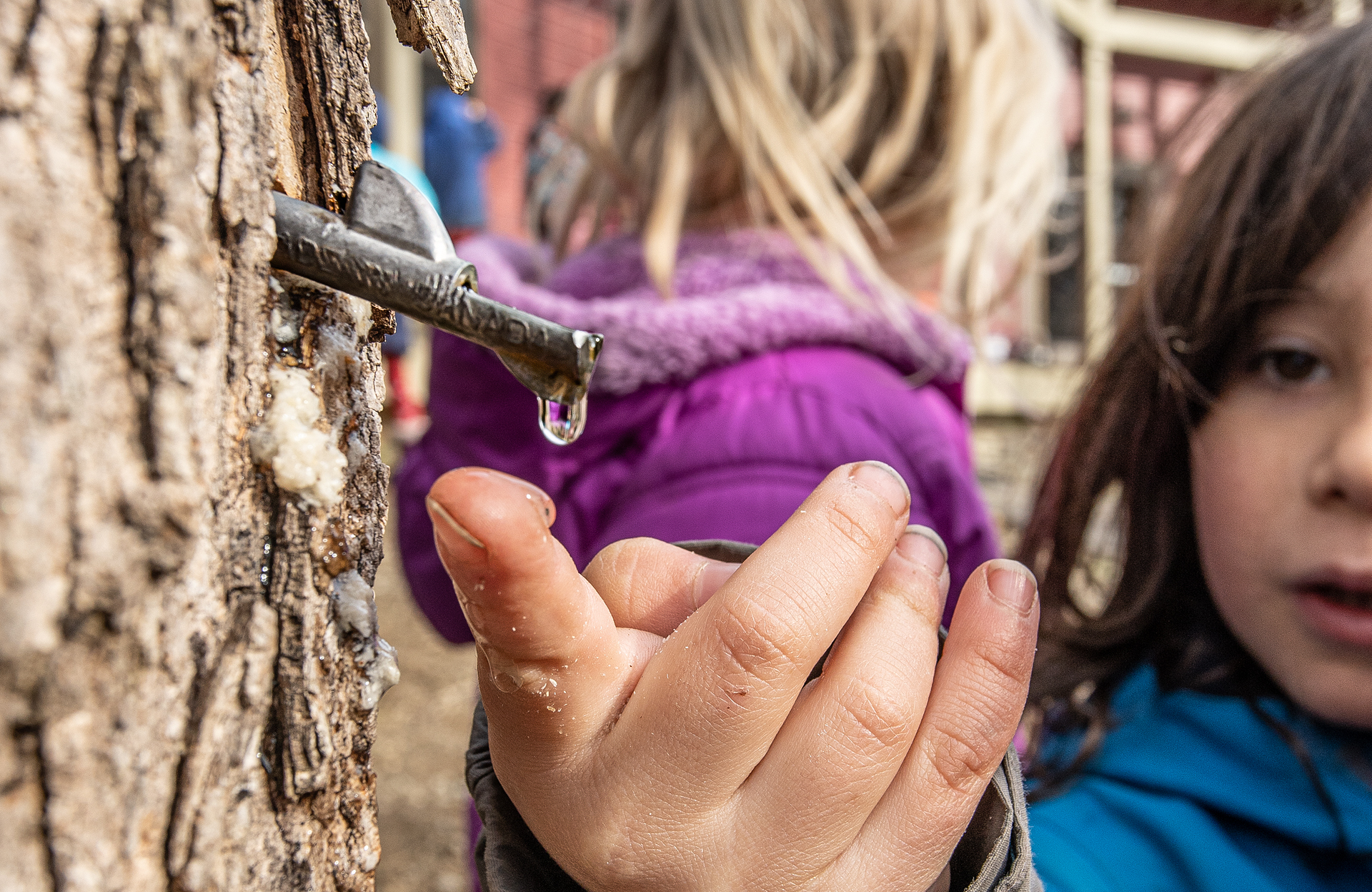 Spring magic: With the perfect combination of below-freezing nights and warm days, the sap starts to flow.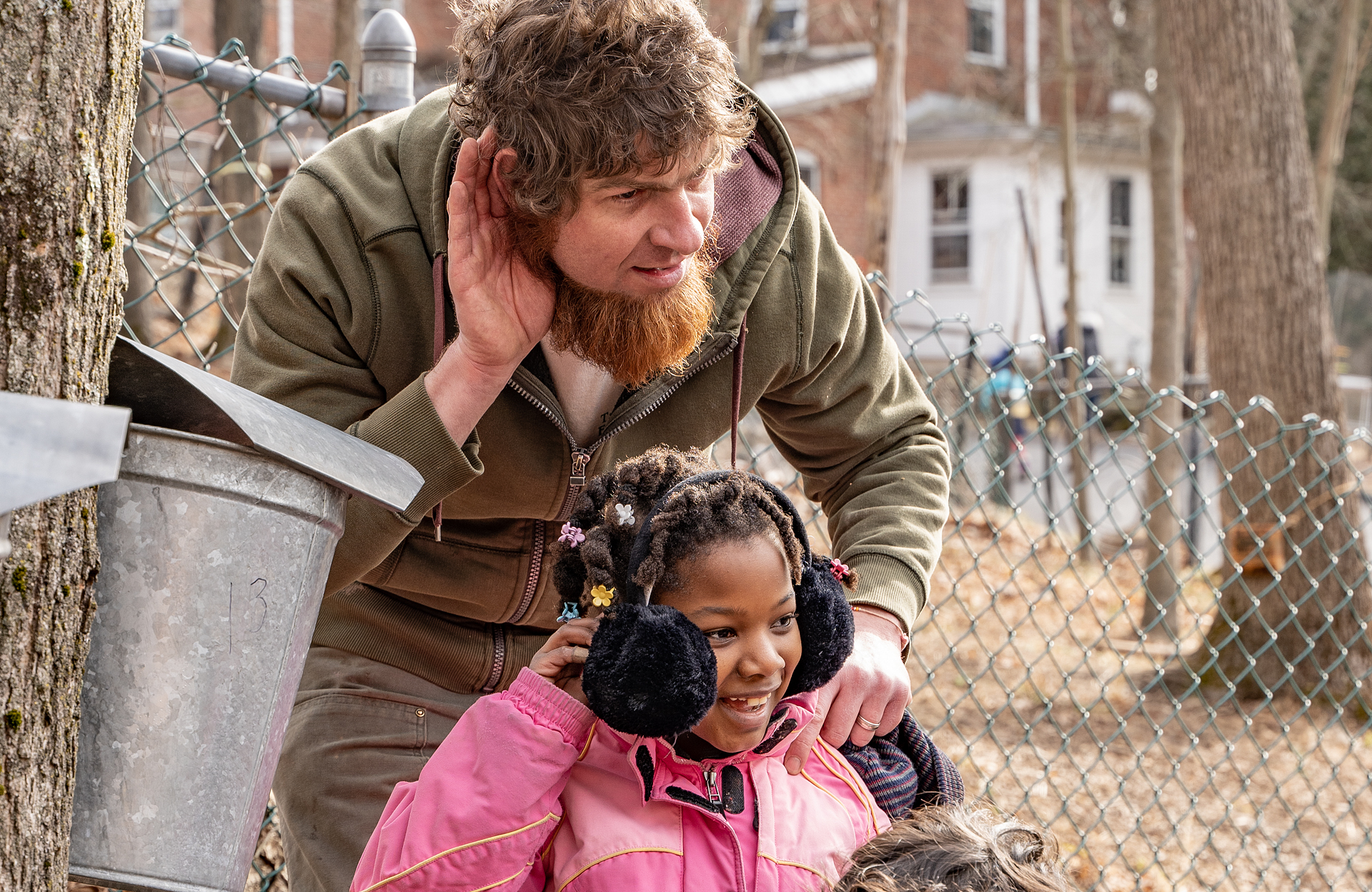 Hang a bucket to catch the sap. Can you hear that sweet dripping music?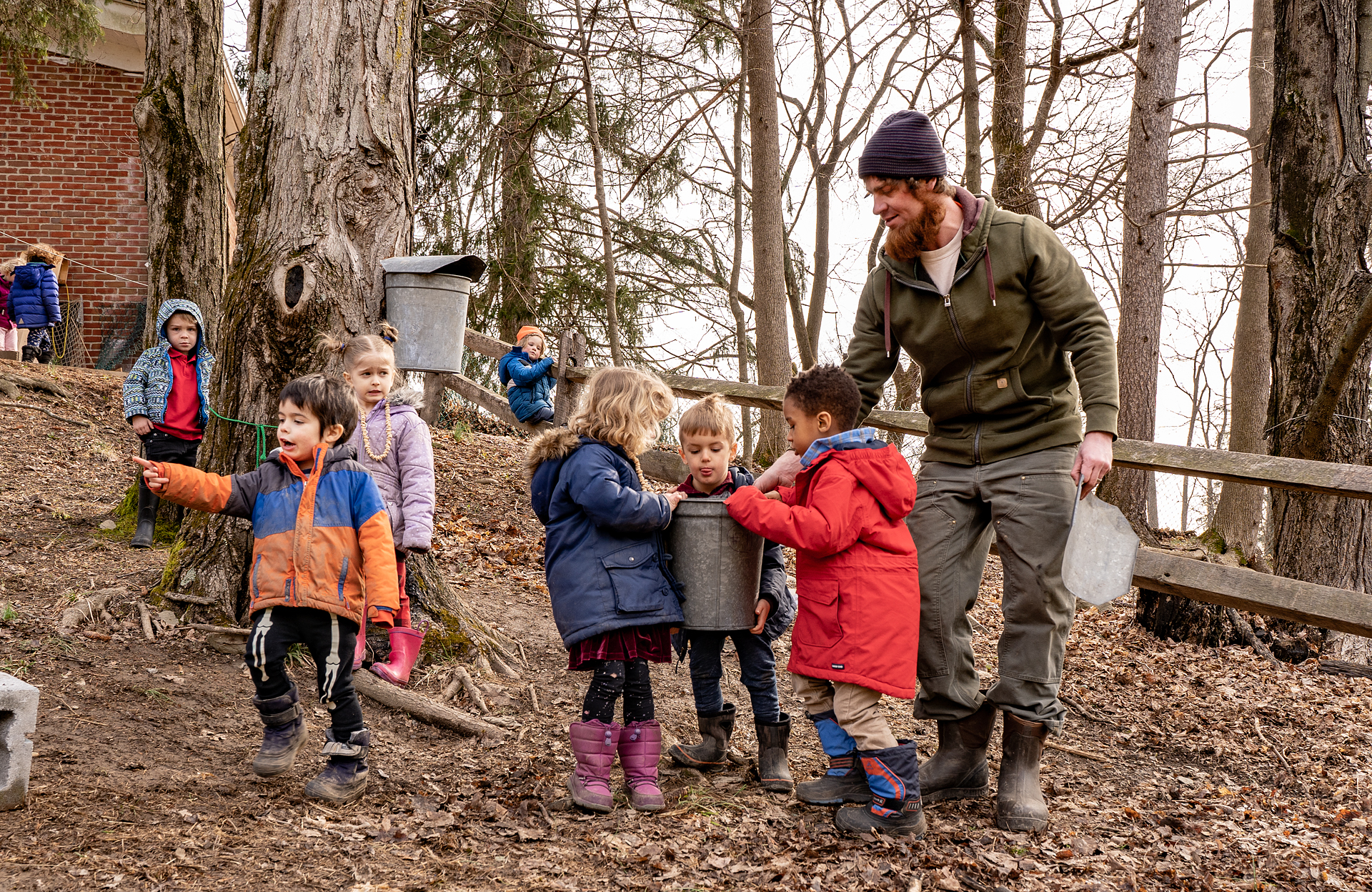 Time for teamwork: Everyone helps to collect the sap and haul it to the evaporator.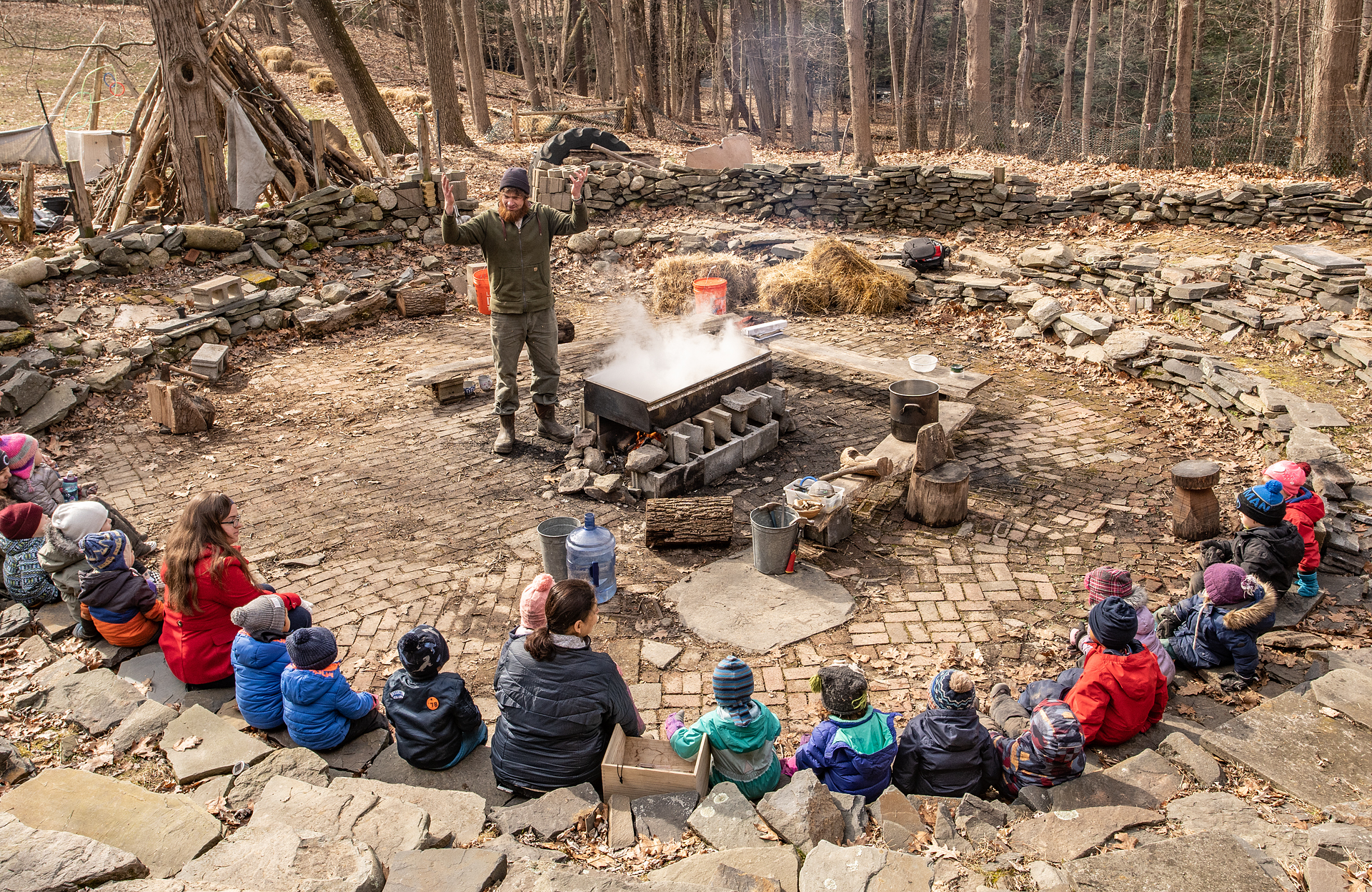 The science of evaporation: Collecting the sap is only half the story. Did you know that the sap-to-syrup ratio is 40:1? Teacher Evan explains the process of evaporation which will concentrate the sugar content, turning it into syrup!
The finished syrup will be enjoyed by kids, parents, and neighbors at a festival later in the spring!
At the Randolph school in Wappingers Falls, NY, children from preschool age through fifth grade participate in the annual ritual of Maple Sugaring, and absorb a large dose of science while doing it. Here is a peak at their sugaring science project in action!