Article
Yarn Resist Birch Trees
|
May 2021

Using a resist technique for painting is a fun process which creates unique and intriguing results. This activity uses wrapped yarn to produce a linear pattern. Because we had recently been observing the black on white patterns of birch tree trunks, we used this process to create beautiful spring forests of birch trees. You can adapt this technique for almost any age, and extend it with endless variations. Here are the basic steps: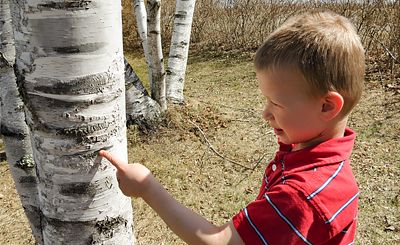 Materials:
Heavy card stock
Yarn
Tape
Cotton balls
Tempera paint
Black marker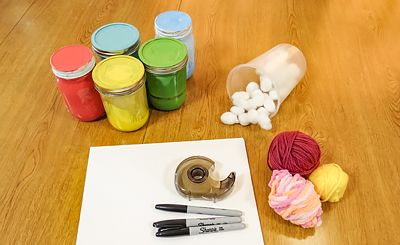 The process:
1. Tape one end of the yarn to the back of the cardstock.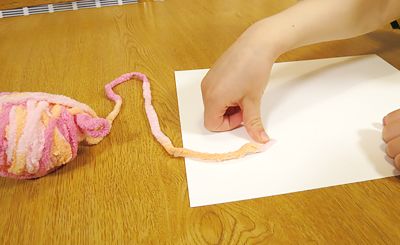 2. Gently wrap the yarn around the cardstock until it's mostly covered. Cut the yarn and tape the other end to the back. (For thicker "trees", clump the yarn together, or use thicker yarn.)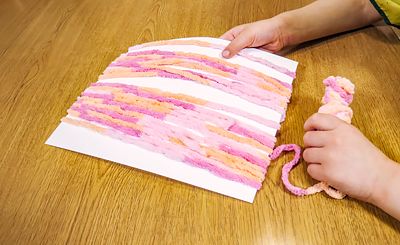 3. Use cotton balls to dab paint onto the paper. You have to be careful not to move the yarn! Continue until paper is covered.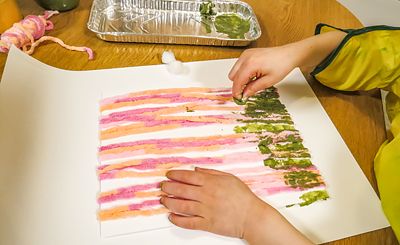 4. When paint is dry, unwrap the yarn to reveal the white "tree trunks".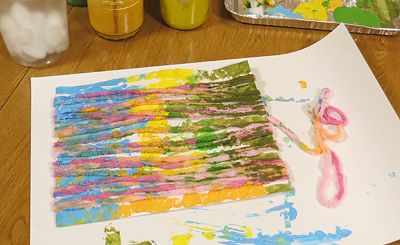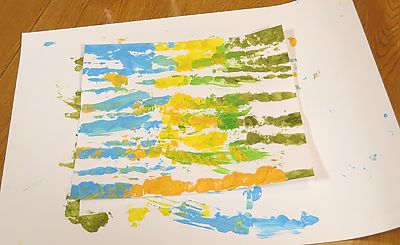 5. For birch trees, use the marker to add black hatch marks to the tree trunks.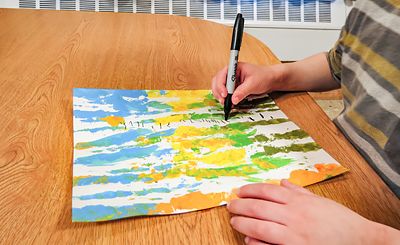 6. Display your artwork!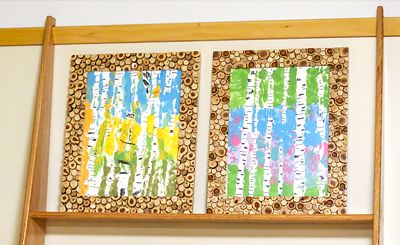 Topics
Projects and Activities