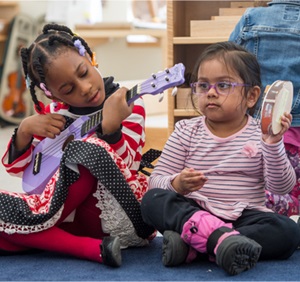 Posted by:
June 22, 2021
"Music is the universal language of mankind."
Henry Wadsworth Longfellow
If music is considered a universal language, then children should be immersed in musical experiences as early as possible. Research affirms that the benefits of music extend far beyond the art itself, acting as a catalyst for learning and brain development.
Frank Leto, both a professional musician and an educator, found the key to teaching music to young children embedded in the Montessori method. By creating a multisensory approach based on participation and repetition, children can be surrounded by music, singing, and interactive experiences on a daily basis.
Yes, even if you're not a musician, it is possible! Read more about Frank's approach here.