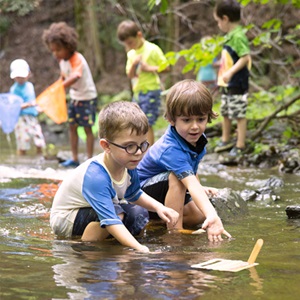 Posted by:
May 18, 2022
"We all know kids need nature time but emerging research is clear that children need to experience hours of outside free play every day. We are far from where we need to be," writes Ginny Yurich, a homeschooling mom from Michigan who launched the 1000 Hours Outside movement.
How many hours do your kids spend outdoors in a year? While no one really needs one more thing to track, nature time for children is so extremely valuable for development that we cannot just leave it to chance.
The benefits of outdoor time go far beyond health. Spending time outside helps our children develop into enthusiastic academic learners. Read more.