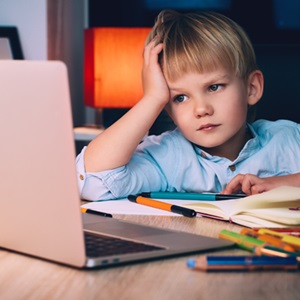 Posted by:
April 20, 2021
For many of us over the past year, screens have been a saving grace—connecting us with loved ones, enabling us to work from home, and allowing our children to continue participating in school.
But, as we are slowly released from the grip of the pandemic, we need to start thinking how to put screens back in their proper place. We know in our gut that too much screen time is bad for kids, depriving them of opportunities for free play, social interactions, eye contact, and direct response from loving adults.
After this year of unnatural dependence on screens, it may be hard to get back to what we know is best for our children. Jean Rogers, of the Children's Screen Time Action Network, offers some positive suggestions for parents and educators for the months ahead. Read here.