Friends Center for Children
July 17, 2017 • New Haven, CT
The Friends Center for Children is an early childhood education center providing year-round, full-time care for children ages 3 months to 5 years. In this video, head teacher Kathleen Giglio explains how a beautiful, natural classroom environment supports their values-based curriculum.








"Community Playthings products have really helped us not just keep a very singular look throughout the building but to create a sense of home, a sense of calm and peace which really helps the children. "

Kathleen Giglio, Head Teacher, Friend's Center for Children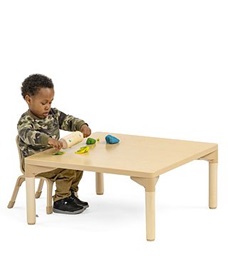 Classroom Tables
These solid no-nonsense tables are designed to stay put while hosting the whirl of daily activity. Easy to clean surface is laminated on both sides with heat sealed edges to prevent warping. Choose from adjustable (tool-free) or solid legs.
View More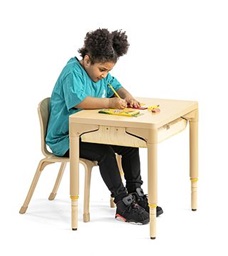 Desks
An antidote to the standard institutional look, these desks invite children to learn, discover, and explore. Comes fully assembled, all you need to do is rotate the legs into place. Choose from solid wooden or adjustable (tool-free) legs.
View More