Article
Art from Head to Toe
|
February 2023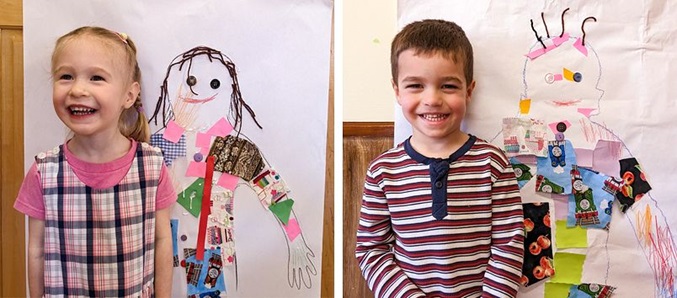 In my earliest memories of art, Aunt Rachel is always nearby. With paper, glue, scissors, and a drawer full of odd materials, she kept us enthralled for hours!
Now, as a teacher myself, I understand how a little inspiration (and a collection of art materials) can provide hours of exploration and of course fun!
With our three-year-old class we recently tried one of Aunt Rachel's ideas—­­­life-sized self-portraits. I can recommend trying this out with any age kid. Here are the instructions:
Materials needed:
Large sheet of paper (as big as the child!)
Crayons or Markers
Collage Materials
Glue
Q-tips or paint brushes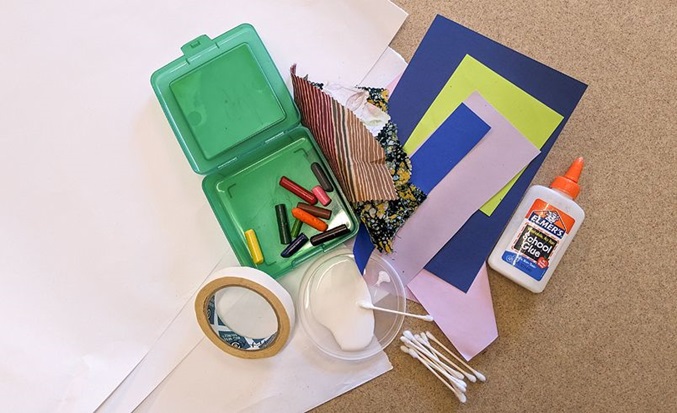 Process:
Place the piece of paper on the floor and have the child lie on it. Older children may enjoy choosing a specific pose to hold. Using a dark colored crayon or marker, trace around the child. Don't worry if they wiggle, it doesn't have to be perfect!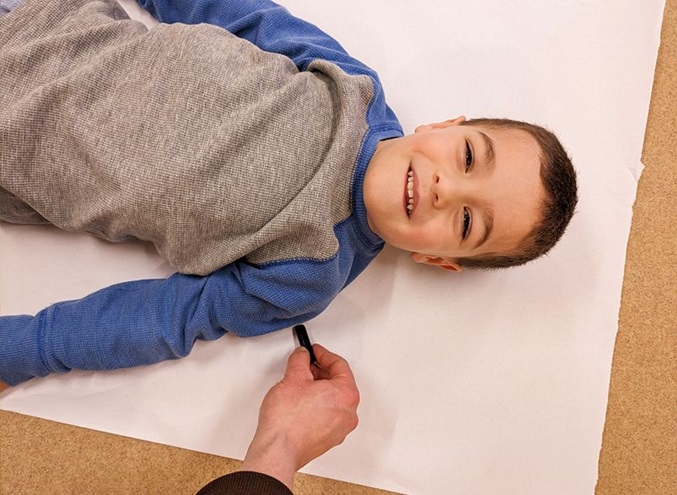 Attach the paper to a wall or vertical surface where the children can work. Provide crayons, paper scraps, or any art materials you wish and let the little artists loose, decorating "themselves"!
Hint: It's hard to squeeze glue onto a vertical surface, so try Q-tips or a paintbrush for "dotting" it onto the paper.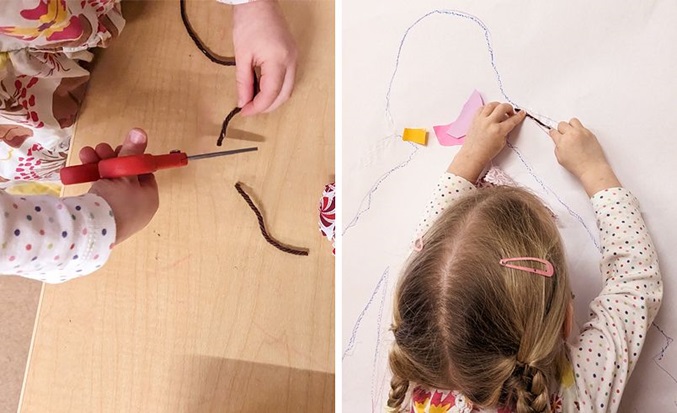 Don't expect these masterpieces to be done in one day! We left our portraits up on the wall for over a week, allowing the children to add texture, colors, and layers as they were inspired.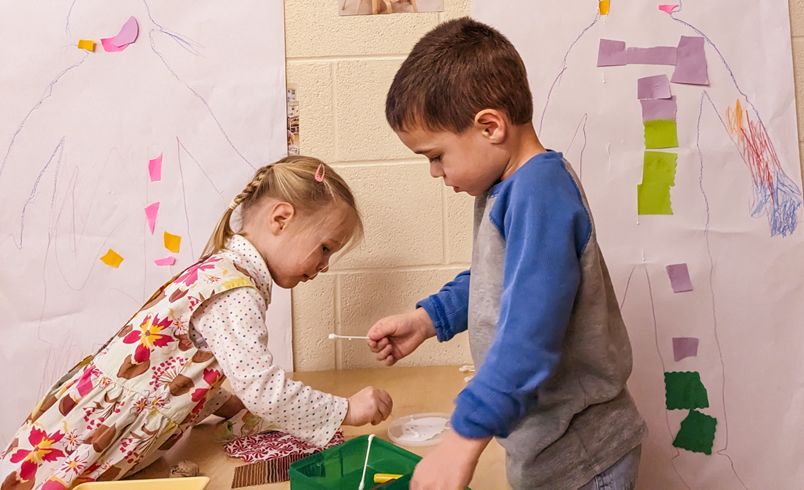 Topics
Pre-K, Toddler, Kindergarten, Projects and Activities