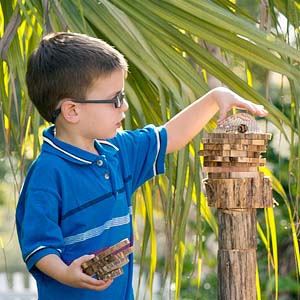 Guidelines for Outdoor Play Yards
Posted by:
July 30, 2019
Most early childhood programs have some sort of outdoor play space. However, these spaces often don't get the thought and financial support invested into indoor classroom spaces.
How can you make the most of your outdoor space and increase the quality and benefit of outdoor activity for the young children in your care? Read these recommendations from the Outdoor Classroom Project: Ten Simple Guidelines.